Organized by the CIPA in Nice, this world class depth competition was including CNF and CWT disciplins on a 2 day basis.

Annoucements were free for each day, which means that you could do 2 tries on a single disciplin or both disciplins if wanted.
Guillaume Nery managed to organize this competition under an ecological sign. A bio buffet with recycable material was set-up. A minimum of boat shuttle were done to lower done the carbon dioxide impact,...
The weather for this week-end was not so good, with rain and waves disturbing slightly the athletes. But this Villefranche bay spot is so nice and well protected that there was no significant impact on the athletes.

The first day, the athletes were quite surprised by a strong freezing thermocline at 45m depth. Some lost their mouthfills and tensed themselves, leading to missed dive, but in the overal the conditions were fine.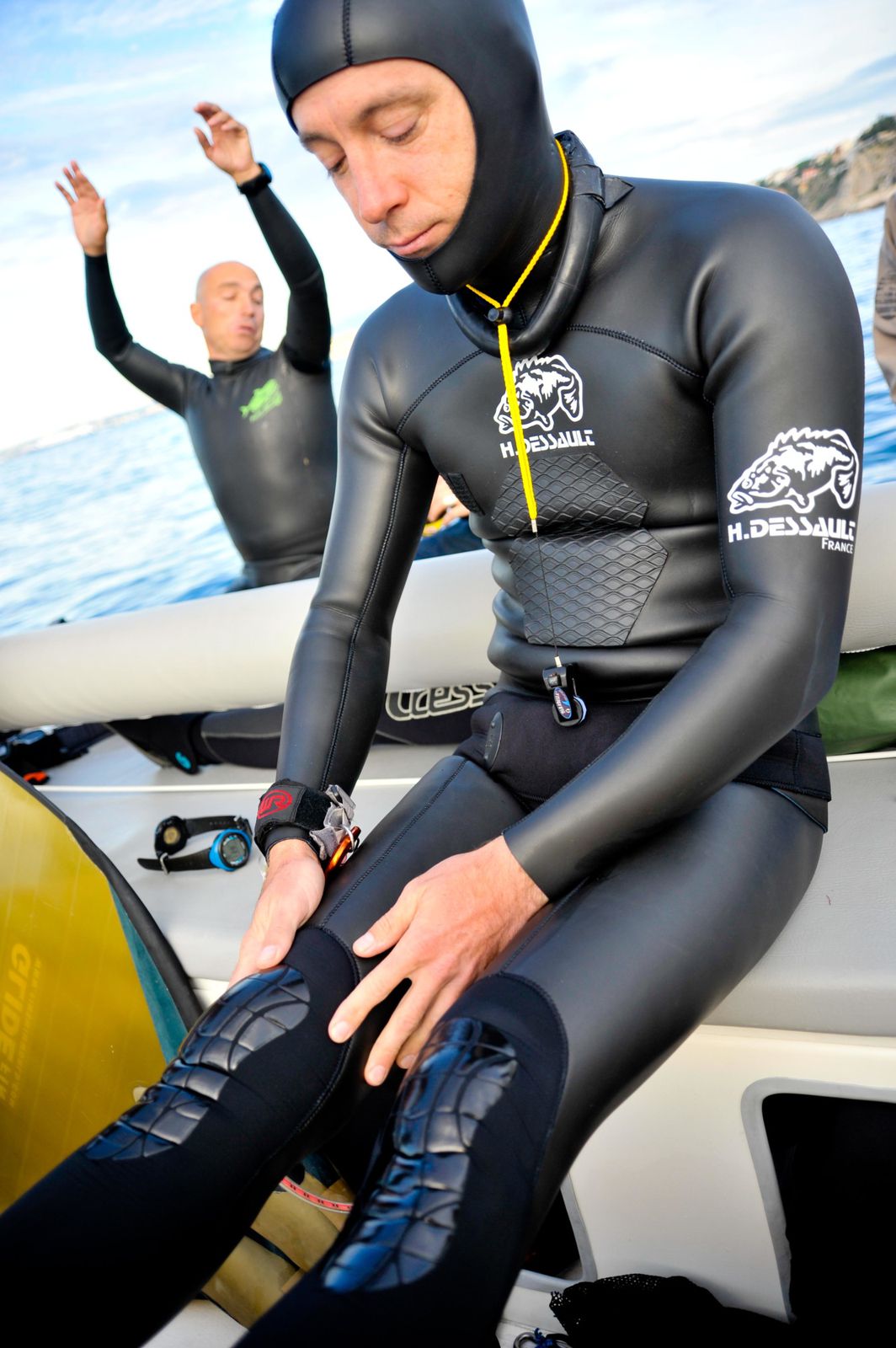 In CWT :
For the men, François Gautier does a strong dive to 80m and wins the contest, followed by a newcomer Nicolas Girardin with 70m, on the third place Jean-Michel Pradon does a very nice come-back to competition wih 67m.
On my side, with an announcement of 78m, I miss my equalization, due to a lack of focus, and have to turn earlier. Grrr, I will surely play it differently next time, as this dive was supposed to be very manageable for me.
For the women, Brigitte Banegas wins the competition with a nice 47m, followed by a newcomer cipaist, Vanessa Macdonald that went to 45m, Mia Risner follows close.
In CNF :
Morgan Bourc'his, does a secured 63m dive, after a missed attempt to 70m the previous day (early turn due to the thermocline). I do a nice and cool 60m dive, giving me a nice second place on the podium. Feelings were great and I really appreciated a long free-fall phase down to 60m.
On the 3rd place, we find Fred Sessa that does an easy 50m dive, good result for a first depth attempt, well done guy !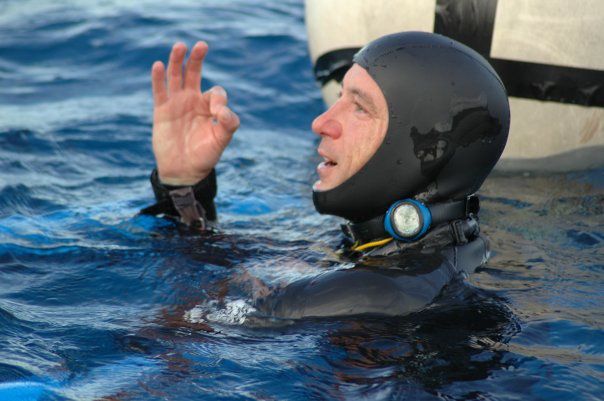 For this comeback to competition after a 4 months break, I was happy to take this second place, behind my teammate Morgan. My heavy training phase is at its beginning, and I still have 2 months to prepare myself for the Bahamas depth world championships...
On the women side, Brigitte Banegas wins the comp with a new french national record at 35m, well done Brigitte !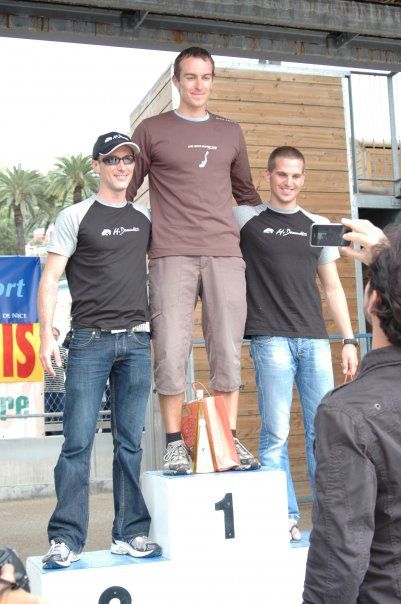 The full results can be found here :
Credit photos Val Leferme/Greg. Piazzola (UW pics)
A full set of beautiful pictures done by Valérie Leferme are on this link :