World team Championships - Where to get news
Here we are, the Freediving team world championships 2010 are on their way. We are now very close to the beginning.
I arrived on site this thursday 24th of June, and, together with all the members of the french team, we began to train in the 2 main spots of Okinawa for these championships : the pool and the sea.
If you want to follow day by day our trainings and fresh news, the best thing is to go directly on my Youtube channel : www.youtube.com/user/tobal777777
You will also get fresh updates on this blog and on Guillaume Nery's blog : www.guillaumenery.over-blog.com
The Sony Ericsson France website will also include news : http://www.sonyericsson.com/apnee/
The official competition website will probably provide you global news : aida2010.net/english/
And you can also go on the following forums for alternative sources of news : Deeperblue.com, Espritapnee.com,...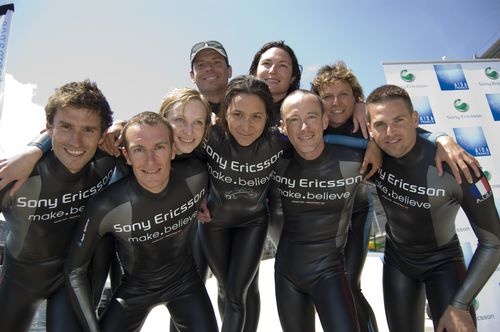 Credits Photo - G. Piazzola
Stay tuned !