World team Championships 2010 – The story – part 2
2nd discipline - The static : hold your breath as long as possible in a pool.
This is not our favourite game, and we are far to be favourites in this disciplin, but in the end, we managed to secure nice dives.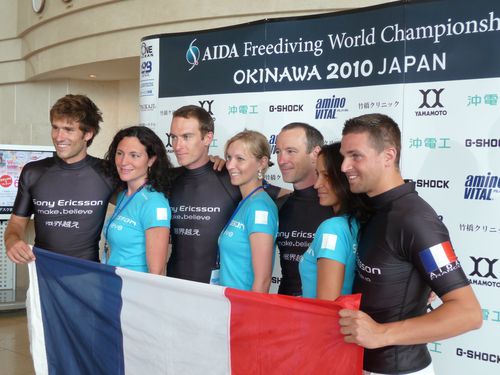 For the men, with a nice 7'00' for Fred, 6'43'' for Guillaume, and 6'46'' for Morgan. With these results the 3rdplace is secured, and the next discipline to come, Dynamic with fins, will be high in suspense...
On the women side : Alice does 4'49'', Julie 5'13'' and Aurore 4'40''. This will not allow them to win one place on the ranking, they stay 5th after this disciplin.