World team Championships 2010 – The story – part 1
This year 2010 is not under the sign of luck, and after a good start, Both men and women French team were not able to climb on the podium… But the story is worth to follow :
3 events were to be followed on a strict sequence :
1st disciplin - The constant Weight : go as deep as possible in the warm waters of the Japanese sea.
This season, the japan sea is full of waves and the current is strong, and one as to pay attention, to secure its dive and make it right.
Guillaume does a nices 102m, Fred 67m, and Morgan misses is 85m dive and get some penalties for an early turn at 81m.
On my side, I open the competition with a nice 92m, that would rank me 4th performance of this world class competition…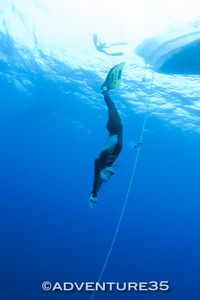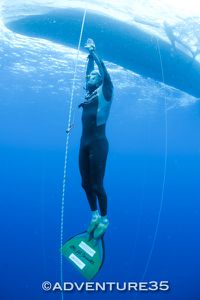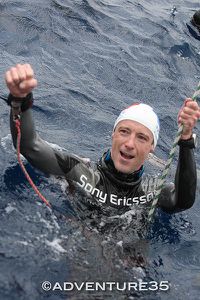 For this disciplin, France finally takes the 3rd place, and everything remains to do for the men.Danemark is 1st, and Japan 2nd, Finland is 4th at a few points only.
On the women side, Aurore begins and sets up a new French national record with 72m, Alice does a nice 52m and Julie plays it 'easy-lazy' with a 32m dive.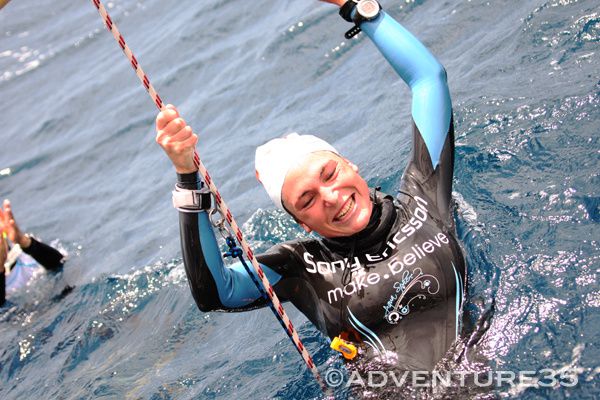 With the small amount of points collected it does not allow them to do better than 5th for this discipline.