World depth championships part 3 – Reaching new depths
After these first days of acclimatation, it is time to try to dive deeper and increase performance.
Increasing depth performances is an important challenge. It is highly demanding in terms of physical and mental ressources. If you are physically fit and think that your apnea is strong, then you will need to have a strong mental to be able to cross you own barriers and go one step further than what you were able to do before.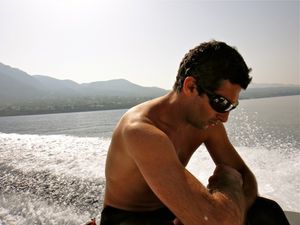 Patrick focusing before a dive
In this atmosphere, friendship is an important help that provides you support and confidence while you try to build your mental strength.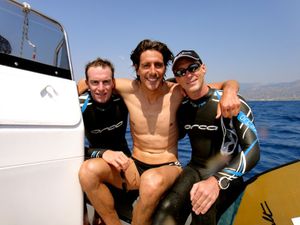 Morgan, Florent and I, after a dive
These last days I was able to go one step further and get really closer to my depth objectives.
I also took time to work and improve my Free Immersion technique.
I add and work, each parameter of my dives, one after another to be able to agglomerate them in one single successful dive in the end...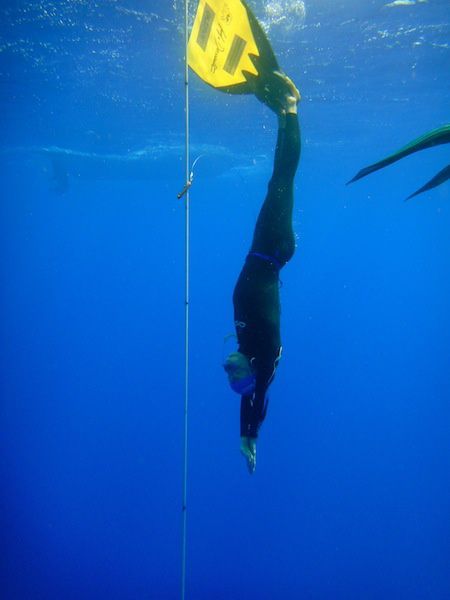 Start of a deep CWT dive
And here is the part 2 of the French National team in Kalamata :
Next post will be dedicated to the Med world cup, the world championships pre-competition, that will take place in 2days... Stay tuned !