Winter is a good time to go back to basics and work on strengths and weaknesses.
It is also the period during which the 'light' apnea schedule allows to work and practise other disciplins like climbing, cross country skiing, cycling, running.
But, I always manage to keep some time to dive in the cold and dark waters of the Geneva lake ...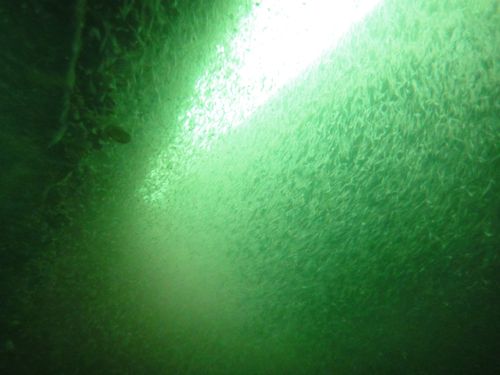 Thousands of small fishes surrounds me in a shipwreck
The light conditions surrounding us provides strange feelings of exploring unknown worlds