WC2009 part 1 - training and acclimatation time
Rest day today, It's time for me to update this blog and let you know about what is going on in the Bahamas.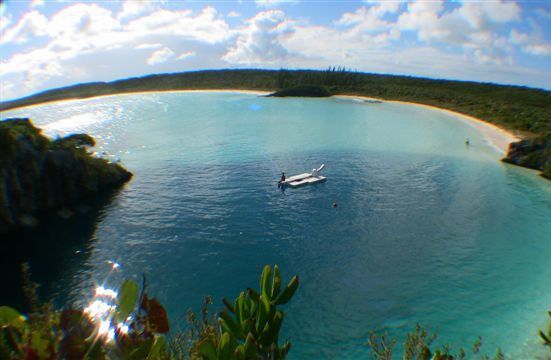 This is training time for all of us.
Lots of top level athletes are already here for a while and we train together in a very friendly atmosphere.
On my side after 2 first tests and acclimatation dives (series of exhales and a 78m in CWT), I did a first dive at 68m in CNF.
This dive was good and the exit safe, but I was feeling heavy, after a too big breakfast in the morning.
My new 0.5mm wetsuit appears to be a bit tight for me, I will check in the future how to deal with it...
On the dive rig one can see :
Alexei Molchanov that is diving at 100m in CWT and over 80m in CNF
Herbert Nitsch that is doing training series of 100m CWT dives
Guillaume Nery that is diving close to 80m in CNF and close to 100m in CWT
Patrick Poggi that is now diving over 70m in CWT
Morgan bourc'his over 60m in CNF and 70m in CWT
Ryuzo Shinomiya that is doing series of 95m training dives in CWT
William Trubridge over 105m in CWT and 95m in CNF !!!!
Kerian Hibbs 85m in CWT and 70m in CNF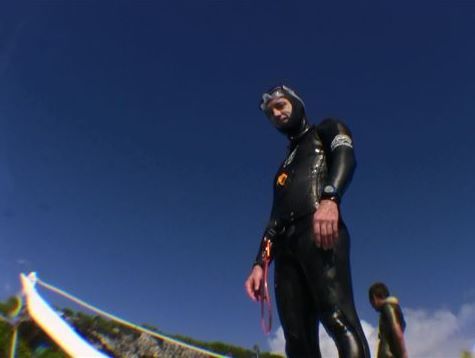 On the girl side, Jana Strain and Kathreen Mc Fee are already there, but no informations about there performances yet
We do not train all the time, and during the rest of the days, we go swimming in the beautiful sea landscapes
of the Bahamas.
We also do some work-out, and we launched a 'pull-ups' contest 2 days ago : France against Russia. Fun and laughs were there !

if you want more clue about it do not hesitate to go on Guillaume's blog :
This last video is hilarious ;-)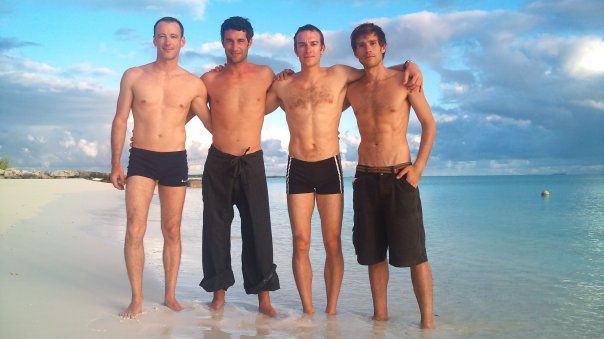 I am publishing videos and footages almost each day on Facebook.
If you want more fresh information, do not hesitate to link with me, or to go on my Facebook profile...