This April and May months is my comeback to serious depth training.
After some 'cold' dives during the winter, I started over end of april by a week-end in Marseille that I organized with some of my club teammates.
Morgan and Florent from the Massilia Sub club received us warmly for training sessions in Marseille for a come back to depth.
We were happy to have a beautiful weather and no wind at all. Water temperature was still cold with 13°c, but we finally enjoyed the beautiful underwater and 'over water' landscapes of the Marseille bay...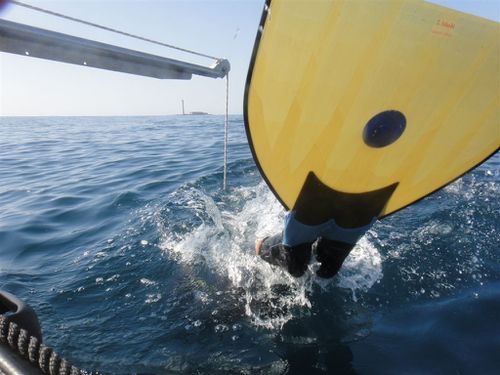 Duck dive to launch the depth season
That is now 3 days that I arrived in this world known famous freediving spot : Dahab.
I will spend there some days to train and do a small competition in the end : The Dahab mini comp.
The water temperature is 22°c and the weather is warm as of mid july in France.
Conditions are really ideal and allows me to really go back to a serious depth training with a good support from Linda and Lotta that support me during my trainings.
I train CWT and CNF more specifically but will probably also try some FIM dives as this disciplin is also on the next world championships menu.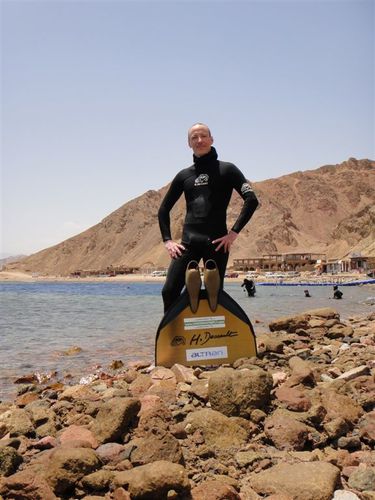 In front of the blue hole - Dahab
Feelings are very good even if my performances are not huge for this beginning of season...