-90m in CWT and competition winner
Egypt - Dahab - Blue hole. This sunday 25th of october, the sea is perfectly flat and calm, everything is quiet.
That is the perfect moment for this depth competition, organized by Lotta Ericson, for the freedivers present in Dahab.
On my side, for this important test before the world championships, I decided to announce -90m in CWT. I felt well the previous days of training and I really want to check if I will be able to achieve this depth before putting additional meters to the line...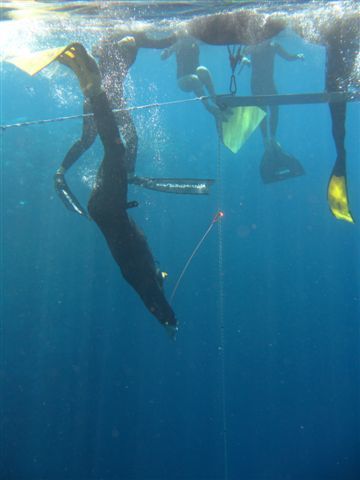 And here are the results :
On the men side
Per Westin turns at -71m after a -74m attempt in CWT
Victor ? sets-up a new national record for Ukraine at -60m in CWT
A new national record is also set-up for Lituania with -45m in CWT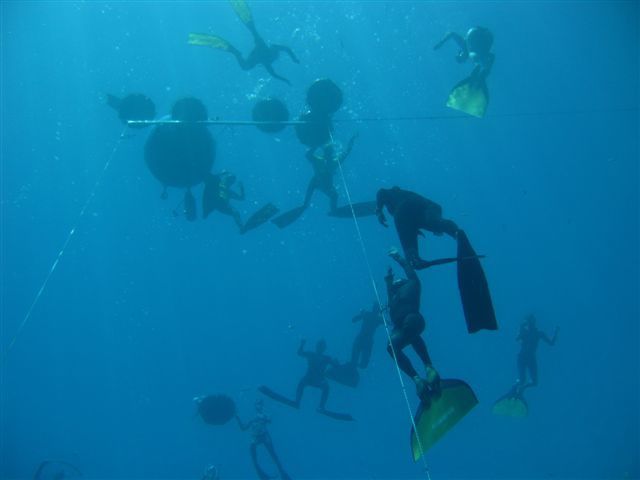 On the women side
Ingela does a succesful 45m dive
Wendy Timmermans turns at -61m for a -64m FIM announce
And Kathreen Mac Fee fails in a -54m CNF dive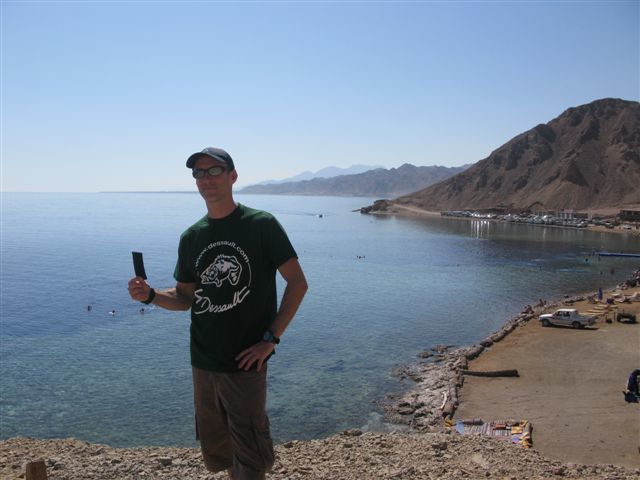 With a successful CWT dive at -90m, I finally win this competition.
My feelings were extremely good, and I clearly feel enough well to increase my nexts perfomances. Time will tell...

Thanks to the organisation and safety for their good jobs.

Further results can be found on deeperblue.net
All pictures above were shooted by Wendy Timmermans