After a succesful 2008 season, this fall and beginning of winter is dedicated to rest and cardio training.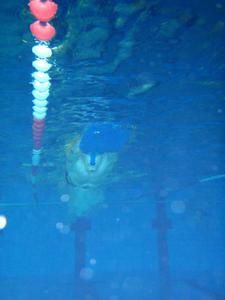 No competition, neither freediving training but running, swimming and with that huge amount of snow that we got now... Cross country skiing.
I really like this sport that is convenient, close to nature and quiet, that can be practised easily on a half day
Moreover, a 30 min. drive is enough for me to reach the Jura and it's huge amount of ski resorts.
I also like ski aplinism, but this sport is more time consuming and related to snow quality (beware of avalanches !), and finally leaves less opportunity to practise.
Regular down hill skiing is nowadays not so easy to practise in a quiet way... Tourists fills in the ski resorts, and makes them look like subways in peak hours... I do not appreciate that and prefer other forms of skiing ;-)
Merry christmas and happy new year 2009