All together for the Championship
The French team is well known for his 'team spirit'. And even if the first days were a bit troubled, the confidence is back with the good friendship and positive spirit that we like.
All united to a single goal, have fun together underwater, and... may the rest follow !
Here are some very nice pictures made by Greg Piazzola. That, I have to say has now a professionnal eye with his Camera. Good work Greg !
Greg. passed successfully today is International Judge certificate. Congratulations to him.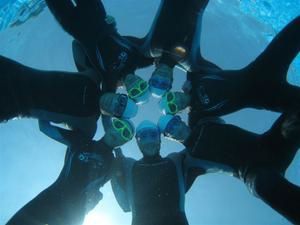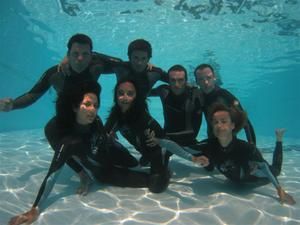 Today and tomorrow is the static event...
All the men are competing today, Francine too. Then Julie and Solenn will compete tomorrow.
If you want to see nice pictures of the World Championship :
link Pictures from Kimmo Lattinen
And some additional news and pictures (in French especially) :
link blog Guillaume Nery