Swiss indoor championship
After some weeks of rest and good training, here are the Swiss Indoor Championships.
Organized in Prilly (Lausanne) by the imersion profonde club.
Marcello de Matheis and Marco Melileo were the main organizers of the event.
For judges we could find : Sebastien Nagel, Frederic Busslinger, Marcello and Marco.
Very good atmosphere with the good 'swiss freediving team'., some were missing but the spirit and the friends were here...Some German came also to participate...
A good championship for me, even if my performances were not as high as I was expecting...
I finally win the DNF with 125m,
I win also the DYN with 166m
And finish 2nd of the static with 7'00, Nicolas Guerry does a very nice 7'34'' (just at the limit for him, but still OK with the protocol, I was his coach ;-) )
I was first in the overall ranking, but there was no overall ranking ;-) !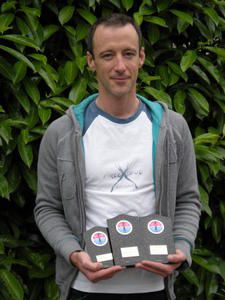 The club des dauphins members take 7 medals in the men ranking, leaving 2 bronzes for the others.
In the women, the Zuri girls take the medals (Claudia Rollero makes a very nice 150m in DYN)
Here is the video of my 125m DNF performance (source J. Boillod) :
link
Next step for me are the French National Selection for the next World Championship, that will take place in Sharm el sheik, beginning of september.
French national selection are in Nice the 21/22nd of June. One depth attempt to ensure a place in the team.
The team is quite open, even if the favorites are already known : Guillaume Nery, William Winram (newcomer with a french passport), Morgan Bourch'is and myself. But Patrick Poggi will probably come also and some others might join...
The games are open... May the best be selected ! I will keep you informed !