In the deep shipwrecks of the Mediterranée...
This 1st may week-end I decided to take a break and have some fun diving in the south of France.
I headed to Hyères with Bérangère Duclos (member of French National team) to meet Cyril Paulet (coach of the french national team) to have some fun freediving, spearfishing and why not some deep dives on the famous shipwrecks 'Donator' and 'Grec', if the weather was nice...
Finally, the conditions were exceptionnal. no wind or almost, no current, and perfect sun. The water was slightly cold (15°C), and visibility was limited to 15m... But nothing really bad.
After a first day of training, back to depth (40m).
We decided to go on the Donator shipwreck ...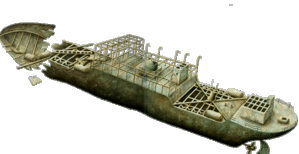 From 37m to 51m depth
in french the full description of the wreck :
link
After some training dives to find it... We had a lot of fun diving down and having fun visiting it ... freediving.
We sometimes used an underwater scooter.
And the scuba divers, in the place were really astonished to see us there ;-) !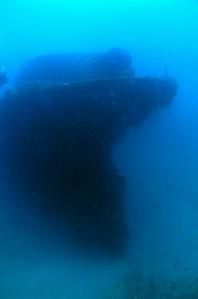 Unfortunately, my video cam was out of order... And I can only show you a picture taken fron a web site.
The vision of such a wreck... freediving deep is incredible !
In a quiet time, I also had the pleasure to see the huge schools of fishes living there... Sars, Dorades grises, Dentex, Serioles...
Enormous ones and beautiful views...
Diving here is a bit like landing on mars... You know that almost nobody has been here like that. The feeling is incredible !
The next day, we did both the Donator AND the Grec ...
The Grec is another shipwreck some 100m far from The donator.
link (in french)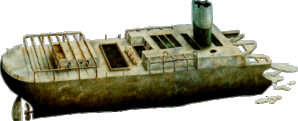 Another beautiful day freediving and discovering the treasures of our Mediterranée...
Thanks to Cyril for the Coaching and safeties on these deep dives... Staying 1 minute at 40m needs to be secured in a good way...
Thanks to Bérangère for her help on the boat and.. on land !
See you soon for new adventures !!